Welcome to Our Synagogue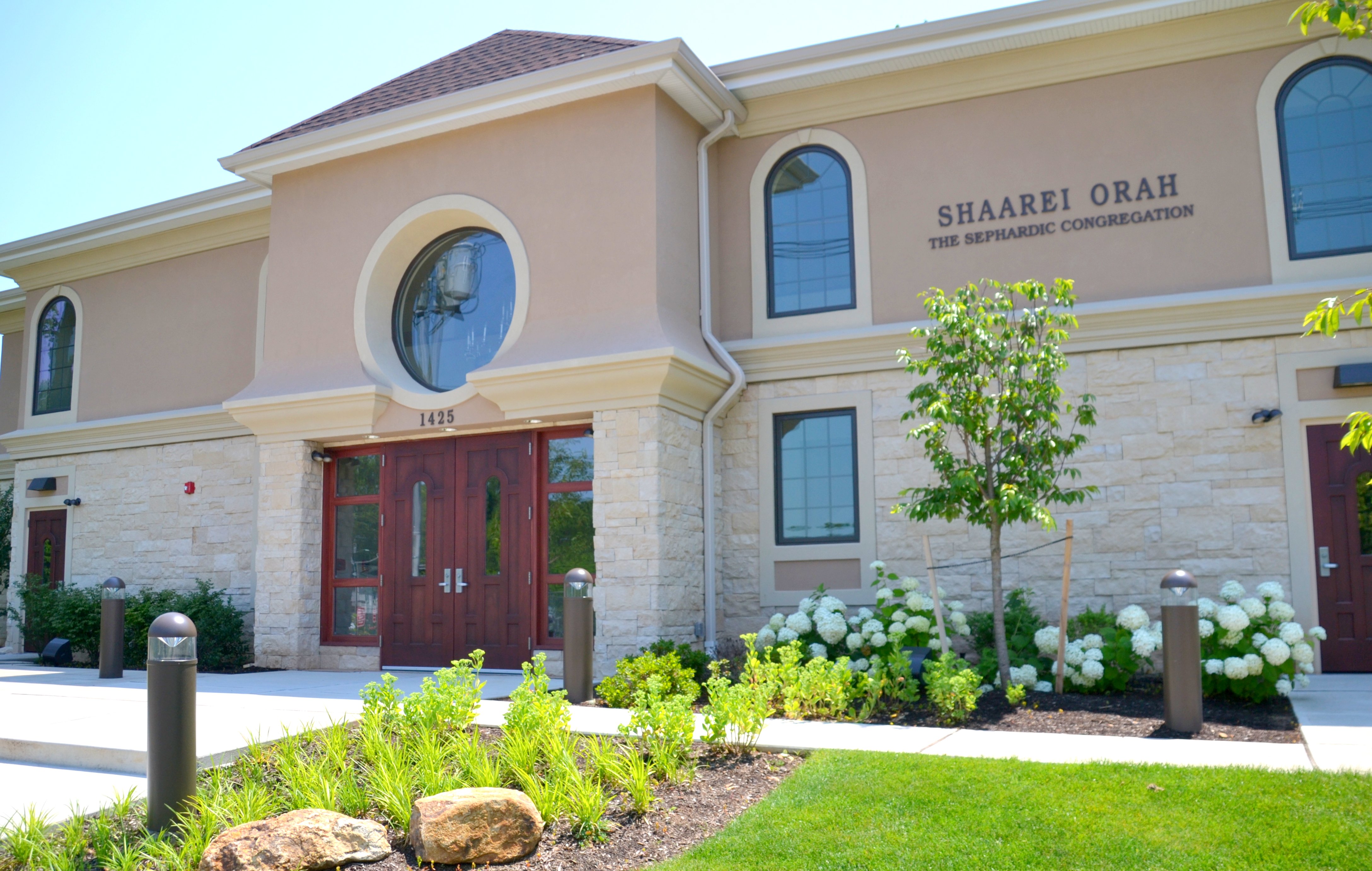 At Shaarei Orah, The Sephardic Congregation of Teaneck, we take pride in being one of the warmest, friendliest and most welcoming congregations in the community. Our doors are always open to residents of the local Teaneck community, as well as to guests of our members and to visitors considering a change in their synagogue or relocating to Bergen County.
Respecting the beautiful customs and traditions of our faith, Shaarei Orah is an orthodox Sephardic Synagogue. Morning services are held daily. Youth groups are offered on Shabbat and Yom Tov. Our Shabbat morning service is followed by kiddush, including a delicious Sephardic style chulent, and Seudah Shelisheet follows Minha, providing members with an opportunity to socialize, greet new worshipers, and informally meet our rabbi, Rabbi Haim Jachter.
Whether you are thinking of moving into Teaneck/Bergenfield/New Milford area, or you live locally and are interested in finding out more about Shaarei Orah, we would love to meet you. Our Kehilla is a very friendly place with a diverse membership, including young families and members from a variety of countries. One thing we all have in common is a desire to uphold the Sephardic tefilla, traditions and customs.
Synagogue Building photographs taken courtesy of www.DavidSteinbergPhotography.com
Parking: Please be considerate of our neighbors when parking vehicles near the synagogue. Be careful to ensure that driveways are clear and that vehicles are moved in a timely manner. Thank you for your cooperation!
Sun, December 10 2023
27 Kislev 5784
Today's Calendar
Shaharit

: 7:45am
Sof Z'man Sh'ma

: 9:29am
Minha/Arvit

: 4:05pm
---
This week's Torah portion is

Parashat Miketz
Candle Lighting
Havdala
Motzei Shabbat, Dec 16, 5:06pm
Hanuka
Rabbi Jachter's Weekly Audio Shiurim
All purpose Donation Cards available for purchase
Click here to access the order form
or contact office@sephardicteaneck.org
Sun, December 10 2023 27 Kislev 5784